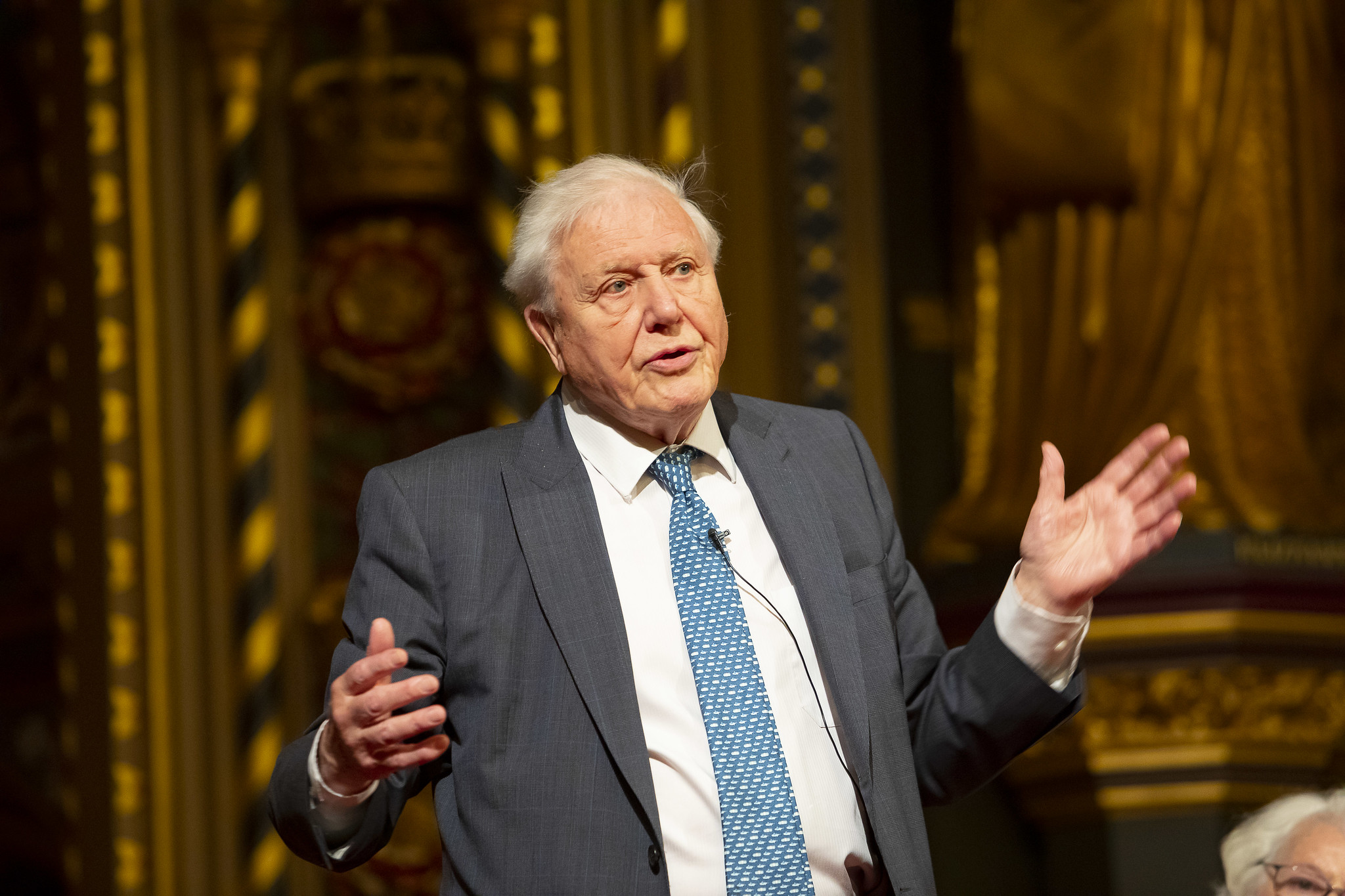 The SUNDAY TIMES reports as he approaches his 94th birthday, Attenborough finds himself on a very different planet to the one he grew up on. We need to reconnect with nature, he tells Nick Rufford, for our own health – as well as the Earth's.
After a lifetime of bringing nature into our living rooms, David Attenborough wants us to get out of our armchairs and help save the natural world we've enjoyed watching on television. Decades of relentless industrialisation, urbanisation and intensive farming have driven a wedge between us and our animal ancestors, he warns, and the disconnection between modern families and nature is getting worse.
Sir David Attenborough photo by ukhouseoflords under Creative Commons.