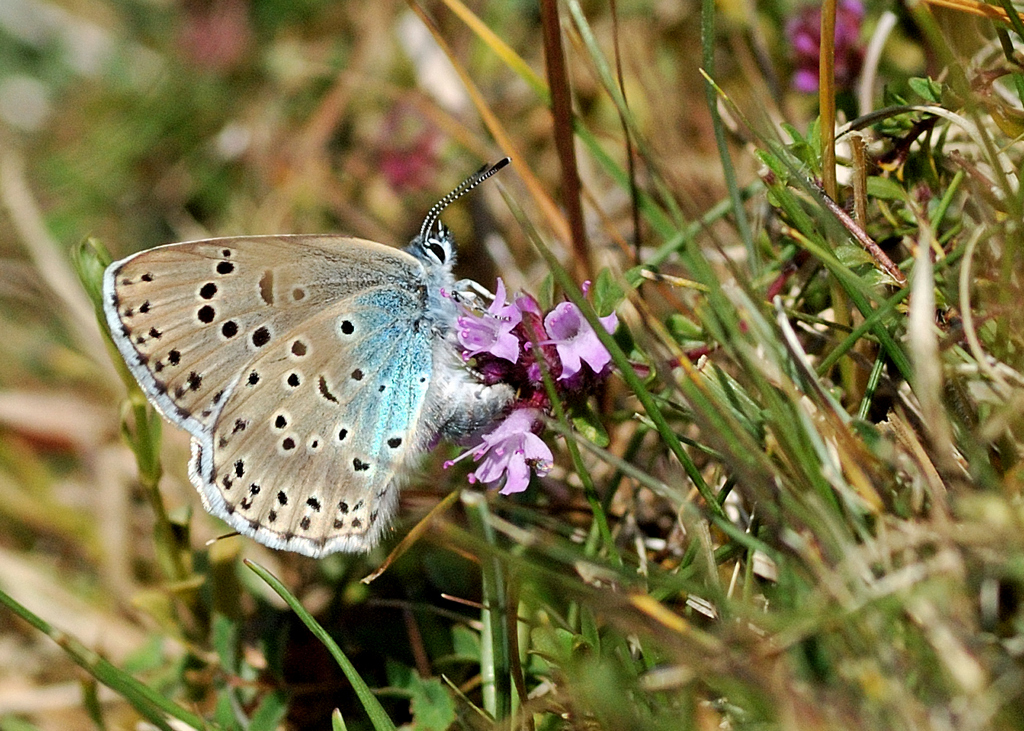 The Guardian reports painstaking conservation effort to accommodate insect's complex lifecycle pays off. The biggest reintroduction to date of the large blue has led to the rare butterfly flying on a Cotswold hillside where it has not been seen for 150 years.
About 750 butterflies emerged on to Rodborough Common in Gloucestershire this summer after 1,100 larvae were released last autumn following five years of innovative grassland management to create optimum habitat. 
Large Blue ovipositing photo by Paul Ritchie under creative commons.