Walks and talks recommence
We're delighted to be restarting our talks and walks programme for the Autumn!  We will, of course, have measures in place to ensure we will be Covid safe.
As we cannot meet indoors for our talks, we will reschedule our talk on  'The Secret life of eels' as a 'virtual' one by Dr Kathy Hughes, WWF. This will take place on Monday 14th September at 7:30pm and be open to all (FNW members and anyone else interested). 
Joining details for the online webinar are on our upcoming events page.  If it proves successful we will look to organise further virtual events until we are able to reconvene in person.   
And even better news!! As lockdown has been eased somewhat for outdoor events, we have scheduled to venture out on Saturday 17th October at 2:30pm for a fungus foray on Normandy Common. Social distancing safety precautions will be strictly followed and we will cancel should government guidance not allow this at that time. 
Are dormice in Normandy?
As well as the swift nest boxes now up on the Village Hall, we have set out 9 dormouse boxes, 35 dormouse tubes and 10 dormouse detecting footprint tunnels in likely sites around Normandy. Dormice have declined by half since 2000, because of changes in woodland management, farming practices and loss of hedgerows.  We still have some good habitat for them in the Normandy parish and we hope to confirm their presence here!
Get out spotting
Wildlife did not go into lockdown and there have been some wonderful sightings while members have been taking their daily exercise.  The most astonishing was a Camberwell Beauty butterfly spotted on Ash Ranges. 
This butterfly is a rare migrant to the British Isles from Scandinavia and mainland Europe.   The name dates back to 1748 when two individuals were found in Camberwell, London. 
If you see something you are fascinated by on your explorations around Normandy please to tell us about it on our sightings page (or you can email us at fnwildlife@gmail.com).  It doesn't have to be "first" for Normandy….if it fascinated you it'll likely interest someone else.
And remember all these records help to understand the natural diversity in our village, which can help us better protect it.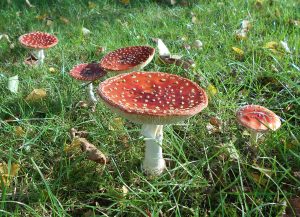 Learn more – don't forget to check out our news and blogs page where you can read media stories about UK wildlife, and learn more about our local wildlife and FNW activities.
Photo (c) 2009 Pomeroy under creative commons.