We're sad to say that due to the guidance on social gatherings and a need to keep our community safe, we will be postponing our schedule of talks and walks until further notice. 
We hope that you remain safe, that this unusual time will pass as quickly as possible and that we will be able to organise more exciting talks and walks for you soon.
Should you be in self-isolation and require any assistance please contact normandyvolunteers@gmail.com.
Get involved
Sightings – If you see something you are fascinated by on your explorations around Normandy please to tell us about it on our sightings page (or you can email us at fnwildlife@gmail.com).  It doesn't have to be "first" for Normandy….if it fascinated you it'll likely interest someone else. And remember all these records help to understand the natural diversity in our village, which can help us better protect it. We've had some amazing sightings so far, so please check them out, for example…..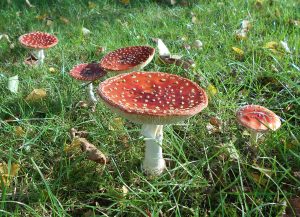 Learn more – don't forget to check out our news and blogs page where you can read media stories about UK wildlife, and learn more about our local wildlife and FNW activities.
Photo (c) 2009 Pomeroy under creative commons.