As the sun and warmth return, and buds and leaves abound, we hope you have a chance to get outside and enjoy the wonderful blossoming nature in Normandy.   Some tips on where to go are here.
If you see something you are fascinated by on your explorations please to tell us about it on our sightings page (or you can email us at fnwildlife@gmail.com).  It doesn't have to be "first" for Normandy….if it fascinated you it'll likely interest someone else. And remember all these records help to understand the natural diversity in our village, which can help us better protect it. We've had some amazing sightings so far, so please check them out, for example…..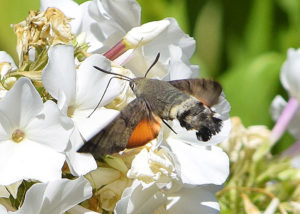 We have some wonderful walks planned this spring and summer. We had a fantastic turn out and wonderful guided walk around the Tices Meadow Nature Reserve in May.  Please let us know if you would like to come join us in our visit to Henley Park Meadows in June. Plus, exclusively for our members, we have a tour at the National Trust's Witley Common.
And don't forget to check out our news and blogs page where you can read media stories about UK wildlife, and learn more about our local wildlife and FNW activities.
Photo above of tunnel of trees taken at Witley Common by Richard August, under creative commons.