Share your sightings of wildlife in and around Normandy via the comments section below or email to fnwildlife@gmail.com. Such sightings provide vital information to better understand and protect our local wildlife.
Where possible, please provide the following : Time & date of sighting; Location; Species; Number seen; Descriptive detail (what was the animal doing, where was the plant located, what was fungus growing on, etc); Photo(s).
Remember you can ask the FNW Committee for help with identification via fnwildlife@gmail.com. Or try out this plant identification app on your phone – Picture This.
[The photo above is of a female sparrowhawk seen in The Paddocks, Normandy.]
REPORTED SIGHTINGS
Four photos from Catherine Firth, May 2021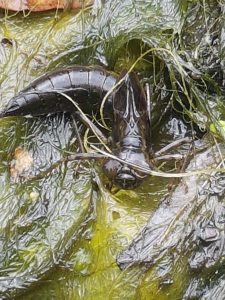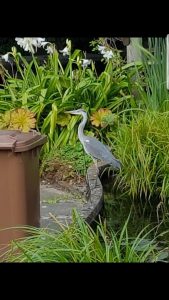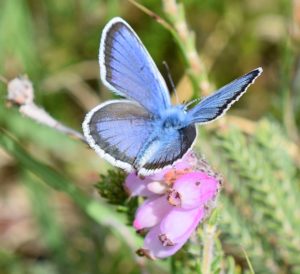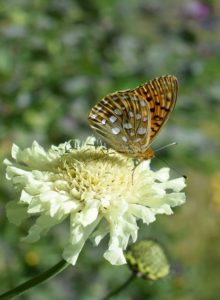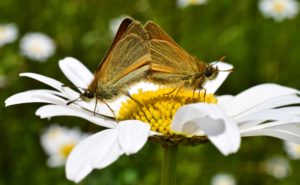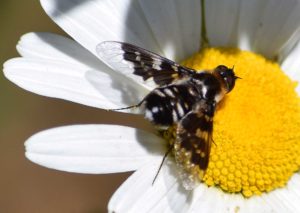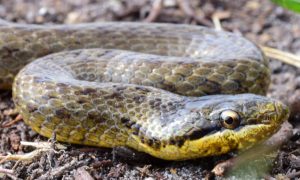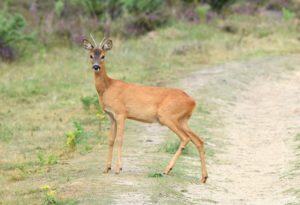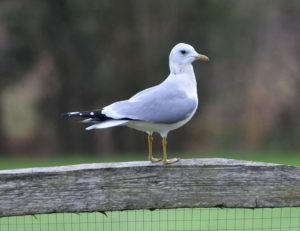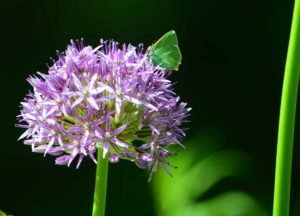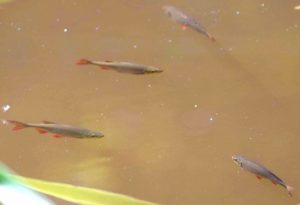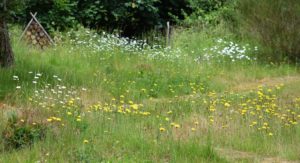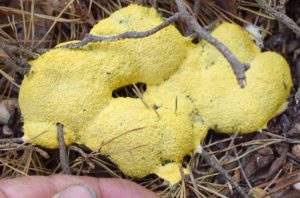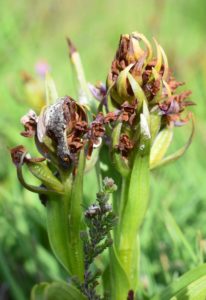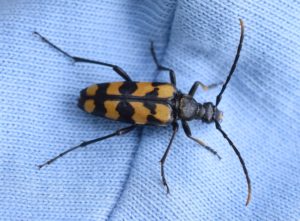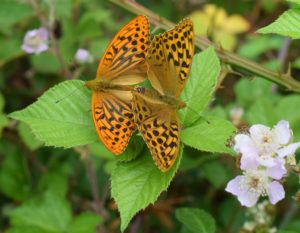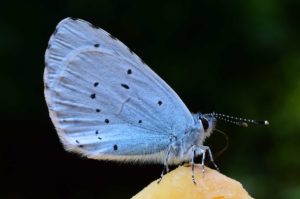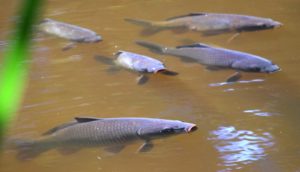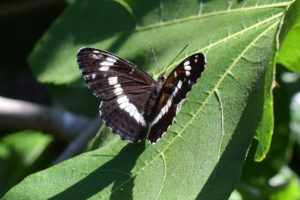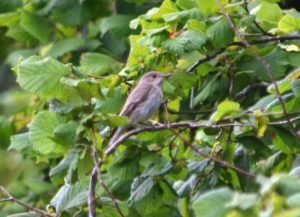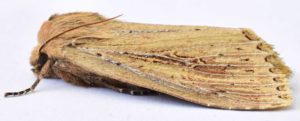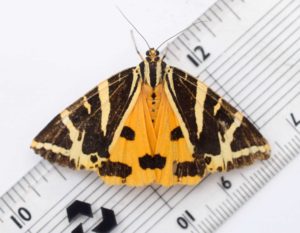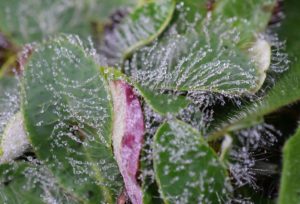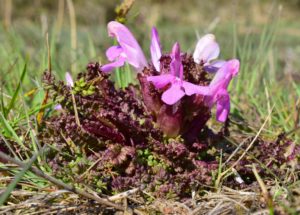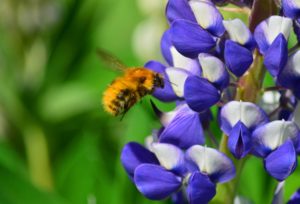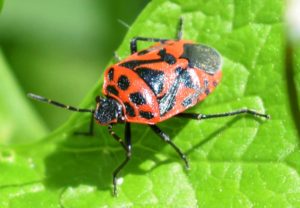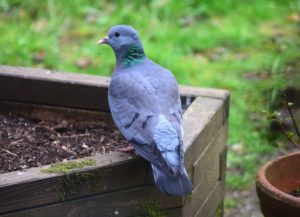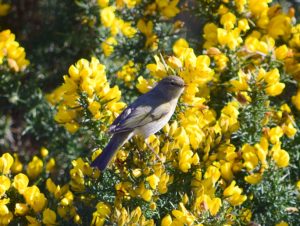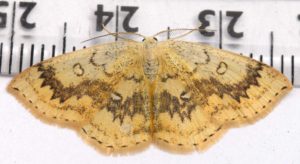 Linnets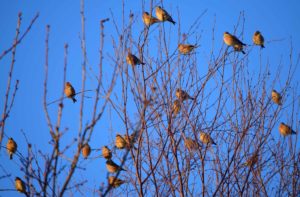 Linnets (Linaria cannabina) on Ash Ranges – 4 photos. The photo below shows 93 birds flying to Ash Ranges at Dolley's Hill on 12 February 2020. At least 124 were counted flying in that day and there could have been as many as 150 or more! The birds were first seen just before Christmas (2019) and came to roost in the gorse patch just north of the flagpole. It seemed that initially there were small numbers of birds and then in mid-January and February numbers were over 100.
The birds would congregate in taller trees in the area, a little before sunset, then fly around and often land in birch trees closer to the roost before flying into it. Another photo shows the linnets in more detail on the birches; the birds are glowing in the setting sun of the 29th February. This bird is on the 'Birds of Conservation Concern 4' red list so it's good to have them in such numbers in Normandy.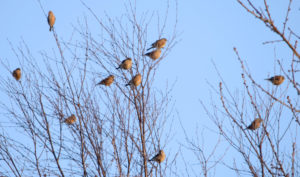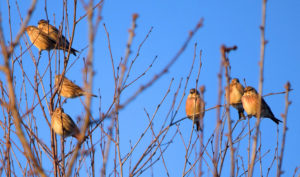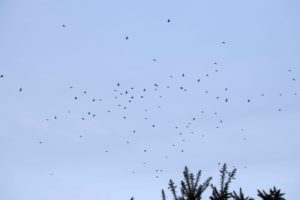 Crossbills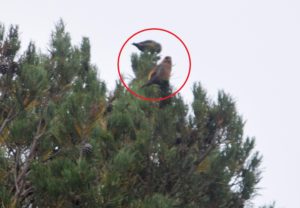 On the 17th October 2020 a flock of 15 crossbills were seen on the 'top' of Ash Ranges (Fox Hills) before circling (quite close) over my head, making a terrific load sound (just like that available on the RSPB Birds A-Z  website) before landing in the top of a very tall pine tree. The first photo shows a pair of them but is very poor because of the lousy weather and distance. The female at top is tucking into a pine cone, the male is on lookout. The three pics below are all from the ranges. As the RSPB website says they are an irruptive species so hopefully we'll see more of them this winter!
Elephant hawk moth catepillar
The below elephant hawk moth catepillar as spotted in Glaziers Lane in August 2020.
This will transform into this beautiful moth…….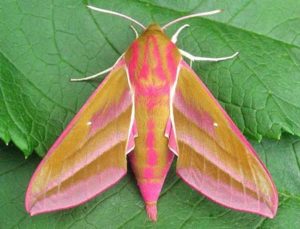 Dark-edged bee fly
This dark-edged bee fly was spotted on 14 April 2019 in The Paddocks.  These are amazing insects.  See if you can spot them and join in the Bee fly Watch 2019!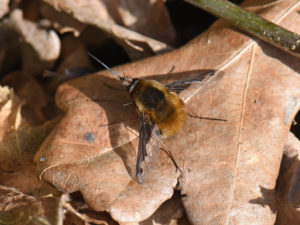 The following 16 numbered sightings from 2018 were provided by FNW Committee member, Bill Stanworth.
2) Single male Common Toad croaking in our garden pond, 18 April 2018
3) Grass Snake resting on lily pad in our garden pond, 1 June 2018
4) Golden-ringed Dragonfly resting on vegetation by our garden pond, 21 June 2018
5) Elusive male Purple Emperor butterfly resting on birch by stream, West of Dolley's Hill (Ash Ranges, outside danger area), 23 June 2018
7) Male Blackcap. He was complaining about me perhaps because there was a nest nearby (I beat a hasty retreat!) A treat to be so close! Location: Ash Ranges, outside danger area, East of Dolley's Hill. 12 July 2018
8) Brown Hairstreak butterfly that accidentally got trapped in our plastic tunnel! It's a BAP priority species (BC Red List: vulnerable) and only the second seen in the garden. 16 July 2018.
The great news is that I found an egg on blackthorn in the garden this winter.
9) Hummingbird Hawkmoth feeding on a white Phlox flowers in garden. No time to stop! 23July 2018
11) Male Roe deer on flowering heath, Ash Ranges, East of Ricochet Hill, 2 August 2018
13) Female Blackcap feeding on fig in garden, 13 August 2018. Both the male and female liked figs!
14) Clifden Nonpareil moth. I had two of these for the first time to my garden moth trap. It's a very large moth and it flew off like a bat. Probably the first Normandy record. 22 September 2018
Tawny Owls
May 2018 – two tawny owlets were spotted in a garden in Normandy – amazing photos by Josey Garbutt. Thank you!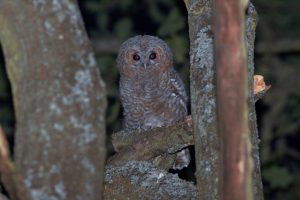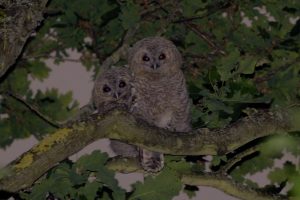 Black-headed cardinal beetle mentioned in the comments section below.