The Telegragh reports Britain's biggest bird could make a comeback under new rewilding plans, as the Wildlife Trusts call for the government to restore our wetlands to their former glory and bring back the dalmatian pelican.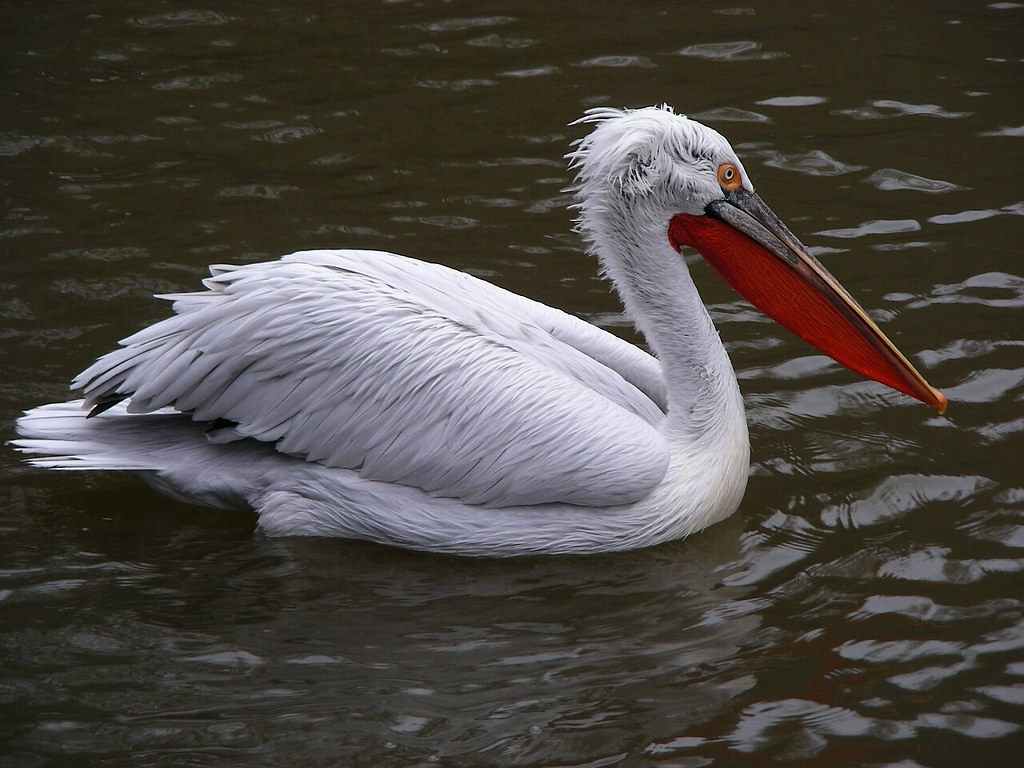 Dalmatian pelican at Prague Zoo by Willard under creative commons. 
The birds, which are up to six foot in length and have a wingspan of up to 11 feet, disappeared from our wetlands before medieval times, but are present in the fossil record. The majestic species was common 12,000 years ago and bones have been found in peat bogs in Norfolk, East Yorkshire and Somerset from the Bronze and Iron ages. Eventually, 2,000 years ago, the drainage of these wetlands, alongside hunting and disturbance, led to the extinction of the pelican.