Monday 11th April, 2022:
UK Amphibians (and FNW AGM)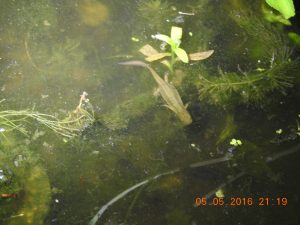 Danial Winchester, independent ecologist and Normandy resident
The talk will be a general introduction about all the native species of amphibians in the UK and also looking at what is local to the area plus some non-native species.
The short FNW Annual General Meeting will be held prior to the talk.
Doors open at 6:30, AGM starts at 6:45 and talk starts at 7:30pm.
Charges for in-person FNW talks and walks
£2 for members
£3 for non-members
Free for children and students under 18
Virtual talks are free of charge
No need to book your place unless stated for that particular talk/walk. For more information email fnwildlife@gmail.com.
In the Summer we usually have walks rather than talks.
Our talks are usually on the first Monday of each month from September to April at St Marks Church Hall for a 19.30 start.
The atmosphere at our talks is very informal with wine, soft drinks, tea and coffee available to buy from 19:15pm and everyone is welcome to come – both adults and children.
Our speakers are always happy to answer any questions the audience has – and there are usually very interesting discussions!