Photo of Farmland near Guildford by Maureen Barlin under Creative Commons 
Monday 9 September –
Wildlife of the Blackwater Valley
Speaker Bernard Baverstock of the Blackwater Valley Countryside Trust
Monday 14 October –
Bumblebee conservation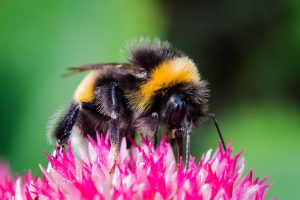 Speaker Barnaby Smith of the Bumblebee Conservation Trust
Monday 11 November –
Surrey on the Wildside: photographing nature
Speaker Nigel Choat, local wildlife photographer
Monday 9 December –
Christmas Party

(FNW members only)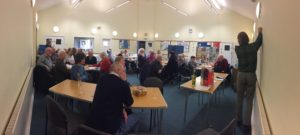 This year for the photo competition we need to see your pictures of 'Insects'. Pictures need to be taken within the village of Normandy, so get snapping unless you happen to have already taken a fab picture you can use already!
Our Autumn Talks 2019 will re-start on the second Monday of the month from September at St Marks Church Hall for 19.30
Everyone is welcome at our walks and talks, noting the summer walk and Christmas Party are for members only.
Charges
£2 for members
£3 for non-members
Free for children and students under 18
Venue for Talks
St Mark's Church Hall at 7.30 pm.
For more information email fnwildlife@gmail.com.
In the Summer we have walks rather than talks.  Our talks are on the second Monday of the month throughout the rest of the year.
The atmosphere at our talks is very informal with wine, soft drinks, tea and coffee available to buy and everyone is welcome to come – both adults and children.
Our speakers are always happy to answer any questions the audience has – and there are usually very interesting discussions!